Texas style pulled pork is a family favorite in our house. Simply seasoned with just salt and pepper and smoked with post oak wood, this is a simple and delicious way to prepare a pork butt.
Note: Some of the links in this article may be affiliate links. This doesn't cost you any more than normal. Read our disclaimer for more info.
How to Smoke Texas Style Pulled Pork
There's not a whole lot required as far as trimming up a pork butt before seasoning it. You do want to leave a fair amount of fat on the meat.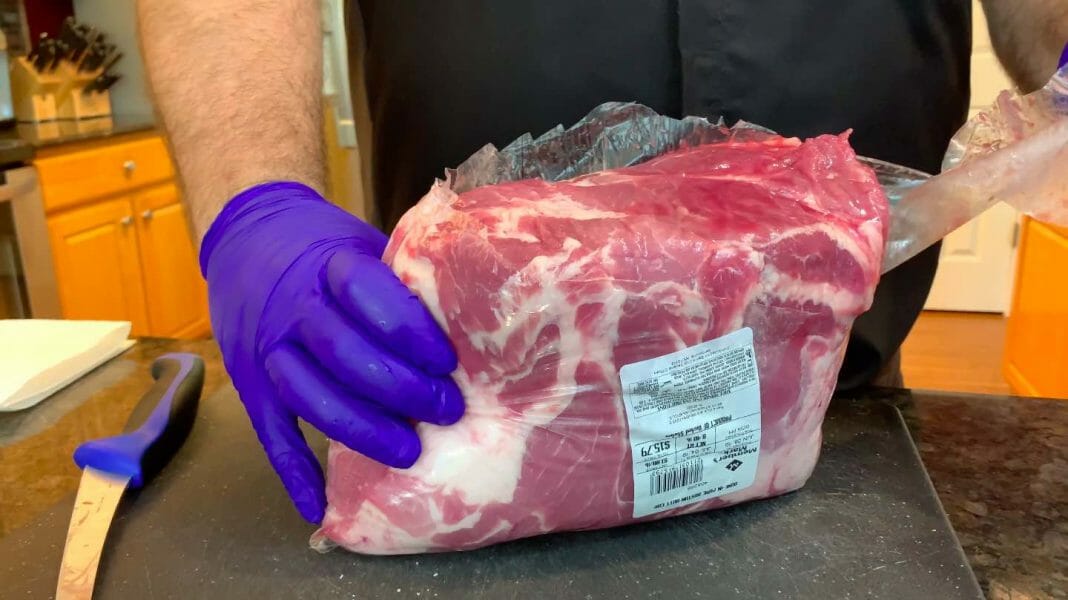 Wasn't it Emeril Lagasse who always said "Pork fat rules!" He's certainly not wrong.
However, there is such a thing as too much fat, so if there are any big blobs hanging off it, by all means, trim that off.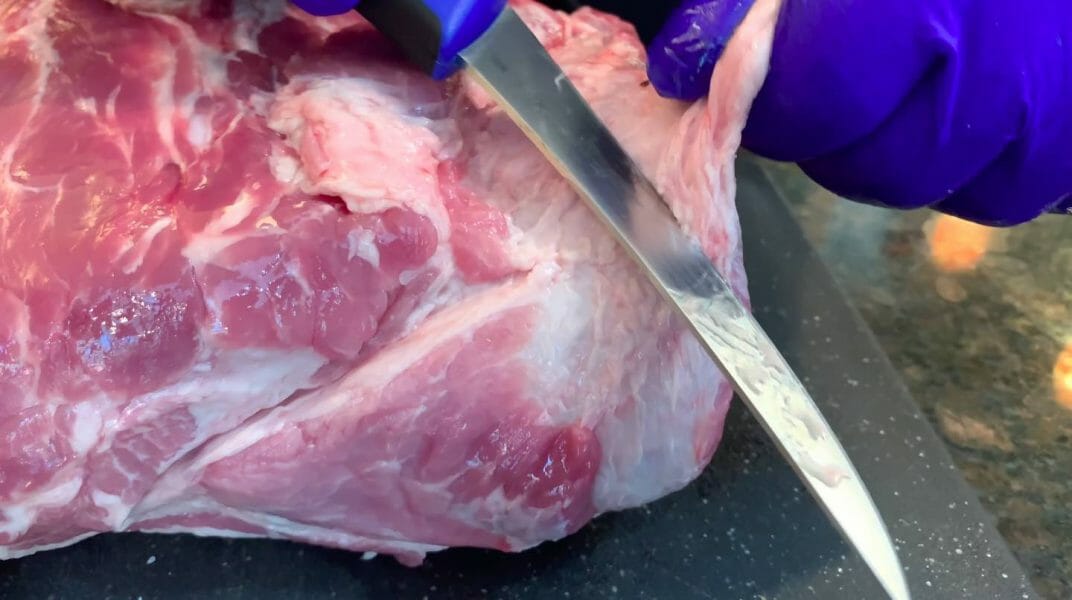 Take a few paper towels and dab the pork butt dry on all sides.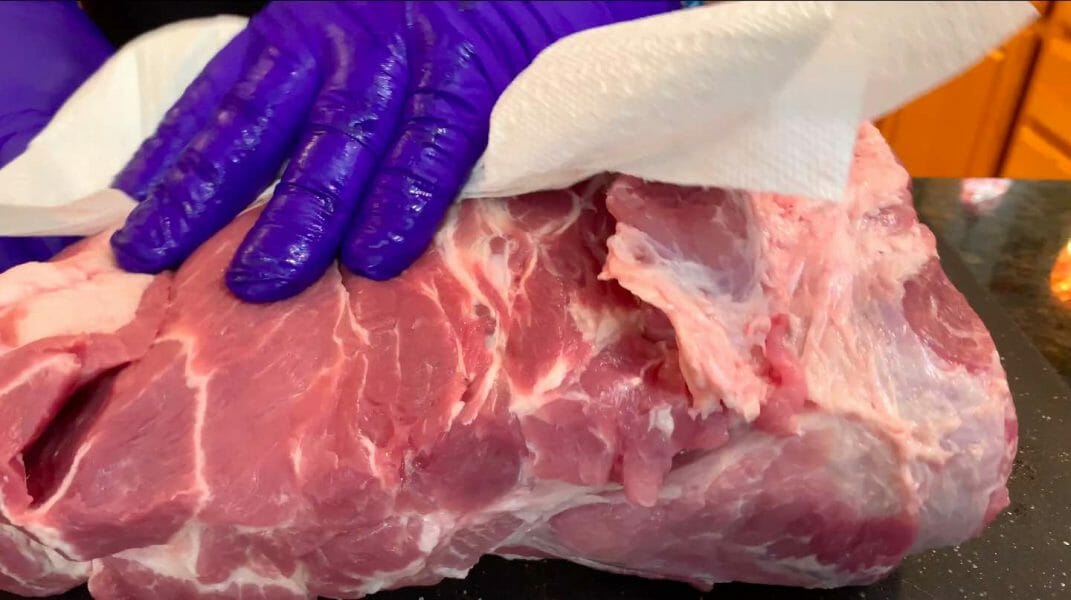 Next, squirt some plain yellow mustard all over it. This is used as a binder, to give the seasoning something to hold on to. It doesn't contribute flavor to the finished product.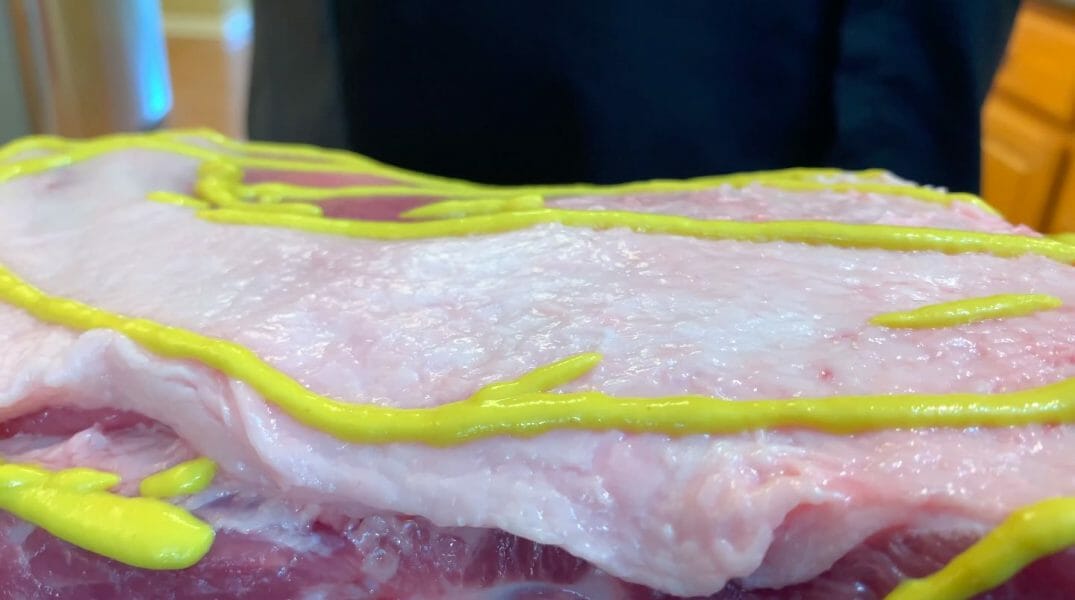 So not too much, but not too little. That's specific enough, right?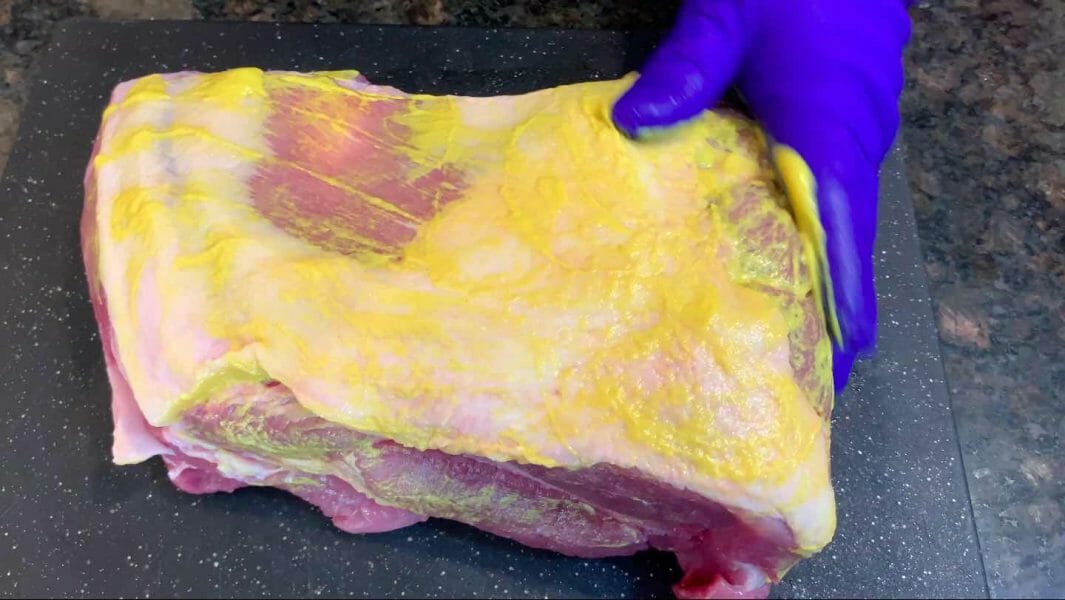 In a small bowl, combine equal parts of salt and pepper.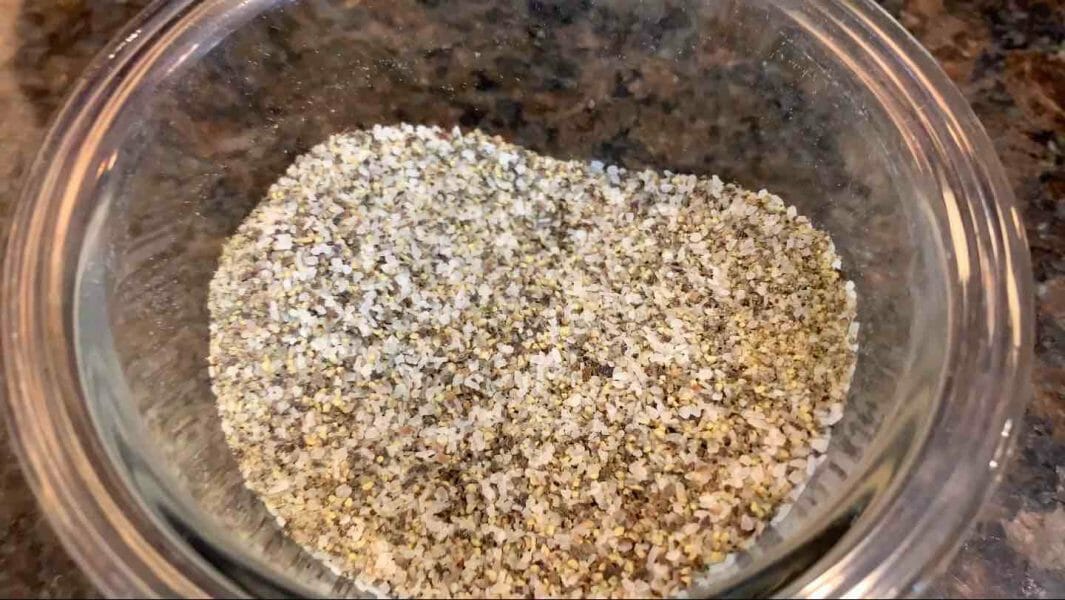 Then sprinkle that liberally on all sides of the pork butt. Feel free to use so much that you're wondering if you're using too much.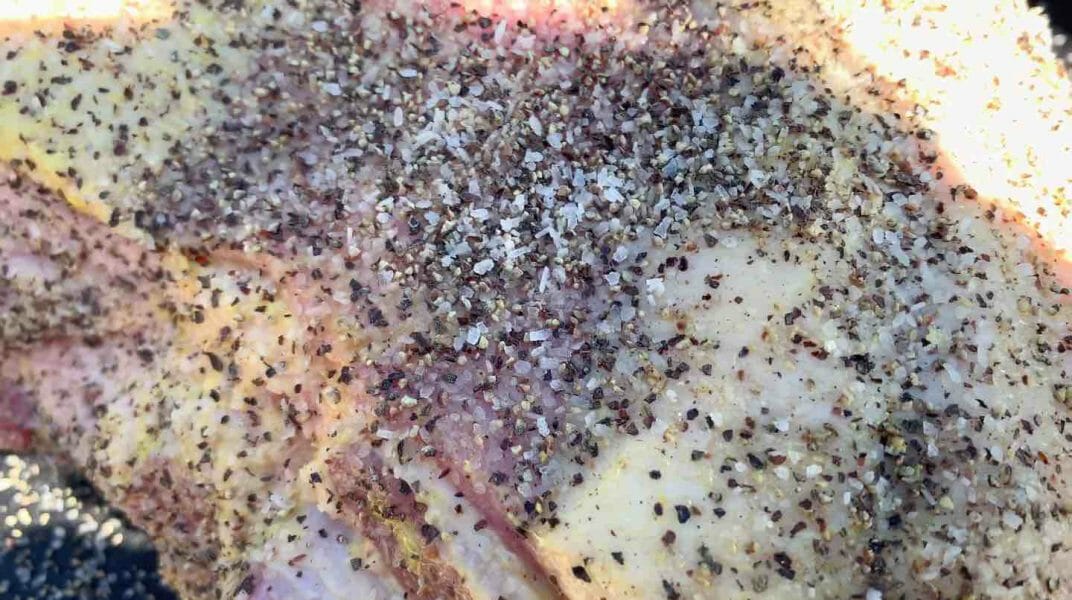 It's a big piece of meat, and can handle it. You'll be glad that you did later.
Now it's time to transfer this piece of meat onto your favorite smoker.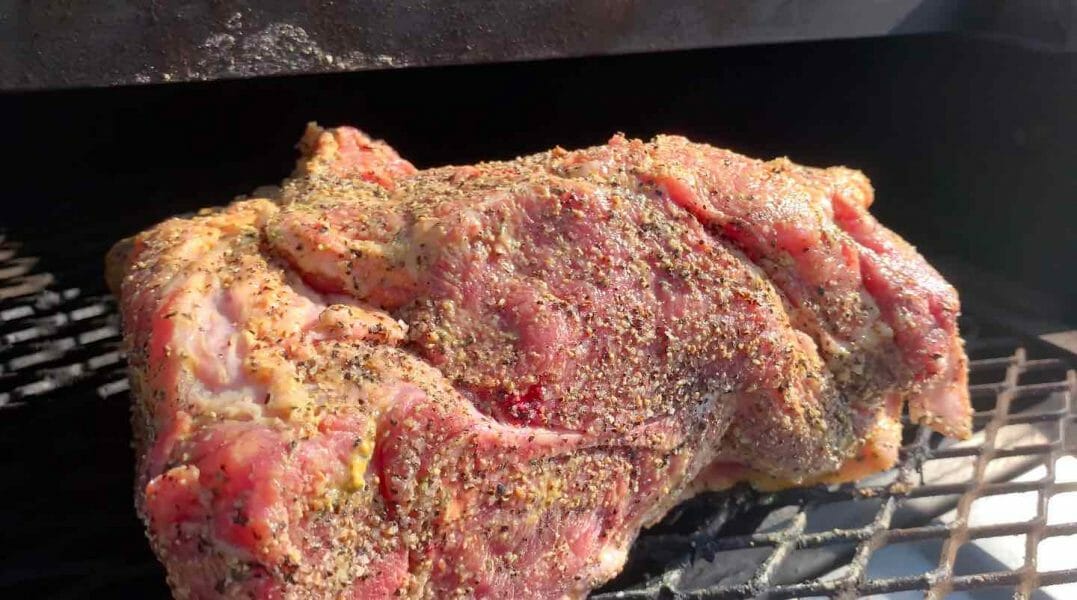 To be more authentically Texas style, you'll want to use post oak wood for this cook and stay in the temperature range of 275-300 degrees.
This piece of meat is going to be on the grill for several hours, so you're going to need a simple spray bottle to spray equal parts apple juice and apple cider vinegar all over it about once per hour.
Now the amount of time it takes for your particular pork butt to cook depends on a number of different factors, so this is why having a good meat thermometer is critical.
And I always double check my meat thermometer with an instant read thermometer as a back up.
But to give you an estimation, for me, a 9 lb pork butt usually reaches the desired internal temperature of 195 degrees in about 6-7 hours at that low and slow heat.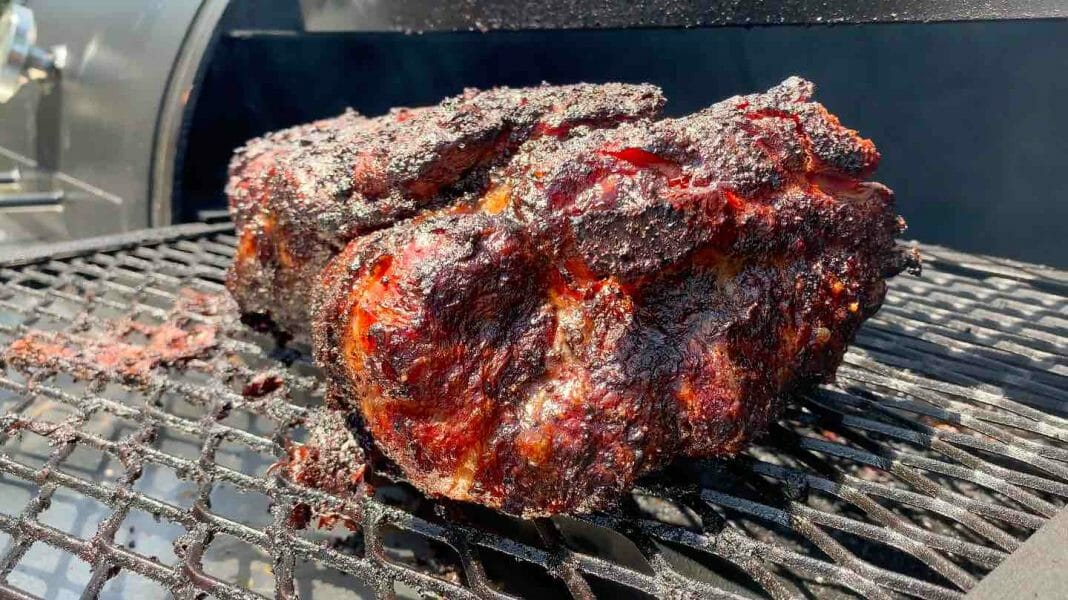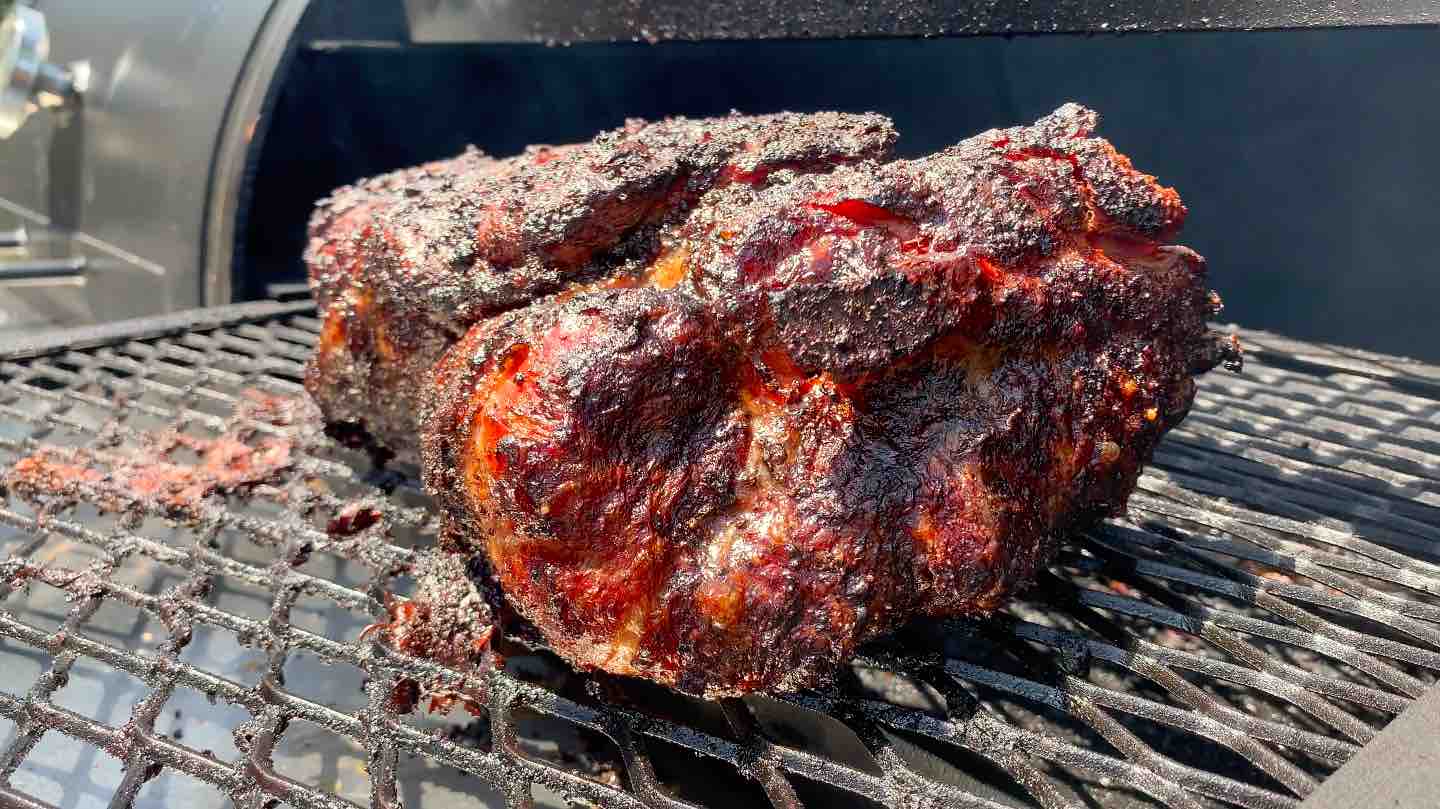 Now that you've hit your 195 IT, it's time to take it off of the grill, wrap it in heavy duty aluminum foil, and set it in a dry cooler to rest for at least 1 hour.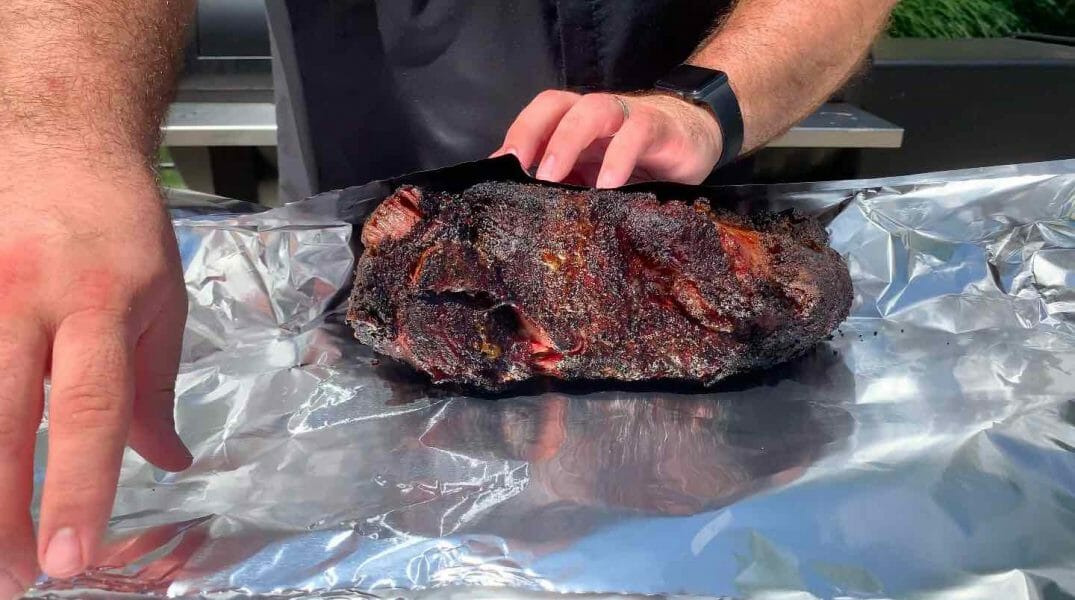 Don't worry, it will still be piping hot in an hour or even 2-3 hours for that matter.
After it has had a sufficient chance to rest, you should be able to unwrap it and pull it apart with ease, without leaving a pool of liquid behind on the cutting board.
What Makes Pulled Pork "Texas Style"?
Admittedly, I am not a southern boy. I have been to Texas once. So I am in no way claiming to be an expert in anything "Texas style".
However, I am forever a student. I find something that interests me and then I study it intensively. Some may even say obsessively.
In all my research, what I've learned is this:
Salt + Pepper + Pork Butt + Post Oak wood = Texas Style pulled pork.
It's super simple, right?
When I smoked my first Texas style pork butt, my wife asked "How does this taste so good with only salt and pepper?!?"
I kind of wondered the same thing, myself.
But I guess what it comes down to is this. The salt and pepper allow the natural flavor of the pork to really shine without confusing it with other flavors that might be sweet or spicy.
So this is what the pork is actually meant to taste like.
Texas Style Pulled Pork Recipe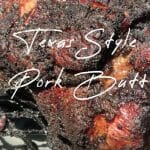 Print Recipe
Texas Style Pulled Pork
Don't know how to make a pork butt? You've come to the right place. Texas Style is one of the easiest styles of cooking. Beginner or professional, this Boston Pork Butt recipe is a bbq lovers dream.
Ingredients
8

lb

Pork Butt

1/4

cup

yellow mustard

¼

cup

salt

¼

cup

black pepper

½

cup

apple cider vinegar

½

cup

apple juice
Instructions
Remove pork butt from packaging, pat dry with a paper towel and trim of any excess fat.

Rub a thin layer of mustard on all sides of the pork. This is used as a binder for the dry seasoning to adhere to.

Mix equal parts of table salt and black pepper (about ¼ cup of each) and apply liberally to all surfaces of the pork butt.

Transfer pork butt to your smoker grill, burning post oak wood around 275-300°. Lay the pork with the fat side toward your heat source.

About once per hour, liberally spray the pork butt with a 50/50 mixture of apple cider vinegar and apple juice.

Smoke for a total of about 6-7 hours until reaching an internal temperature of about 195°.

Wrap the pork butt in heavy duty aluminum foil and allow to rest in a dry cooler for a minimum of 1 hour to allow the meat to retain the juices.

After a sufficient amount of resting time, unwrap the pork and it should pull apart by hand with ease.
Video
Nutrition
Calories:
307
kcal
|
Carbohydrates:
1
g
|
Protein:
43
g
|
Fat:
13
g
|
Saturated Fat:
5
g
|
Cholesterol:
136
mg
|
Sodium:
1961
mg
|
Potassium:
787
mg
|
Fiber:
1
g
|
Sugar:
1
g
|
Vitamin C:
1
mg
|
Calcium:
35
mg
|
Iron:
3
mg
What Should I Do With Leftover Pulled Pork?
Got some pulled pork leftover? That's a great problem to have!
Get out a sheet of aluminum foil and place 10 ounces or so of pulled pork in a pile and then wrap it up nice and tight. Make it look like a little grenade. Then stick it in a zip top bag in the freezer for another time.
Then later you can try out one of our leftover pork recipes:
Be sure to let us know how it goes!