Smoked bbq bologna is one of the greatest surprises to come off of my smoker.
When my good friend Jason Shawver told me he had smoked some bologna I fully believed he'd been smoking something, but not necessarily bologna, if you know what I mean.
But then he brought me a sample to try and I could not believe what I was eating. It was so good!
Now I'd always been a fan of bologna anyway, but this was by FAR the best bologna I'd ever tasted.
So I asked him to come show us how to smoke bologna like the barbecue champ he is.
How to Make Smoked BBQ Bologna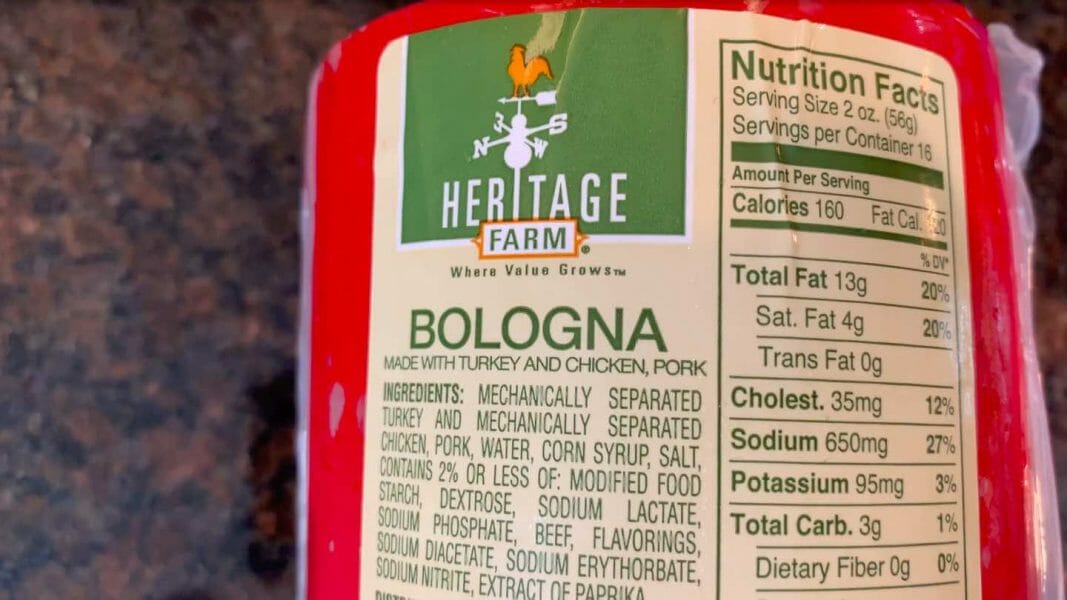 After removing all the packaging, take a super thin knife to poke holes, perforating the bologna all the way around.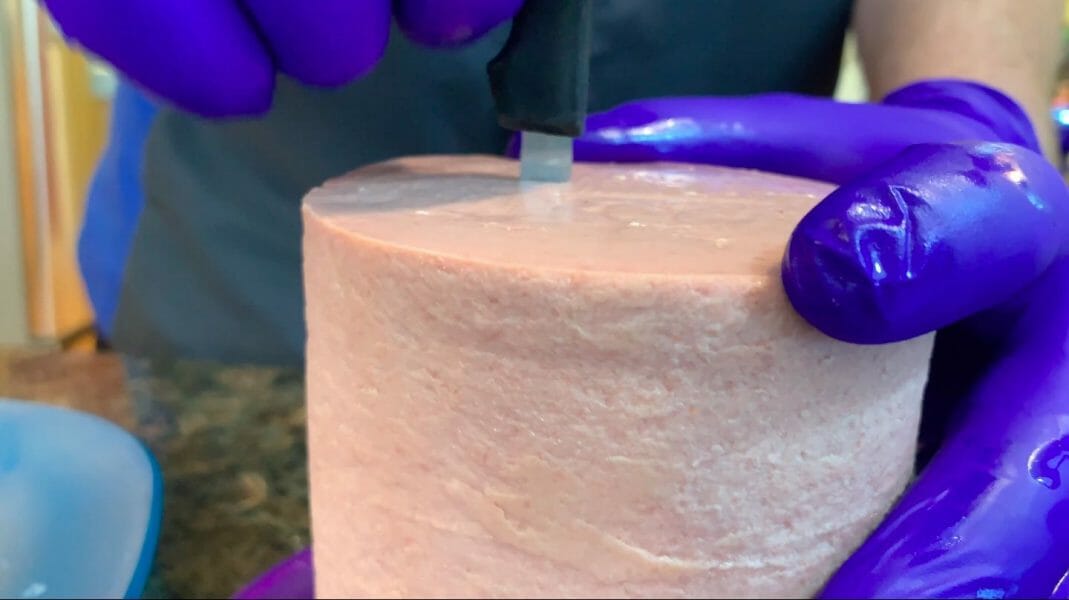 Next roll it around in your favorite BBQ rub so that all sides have a good coating.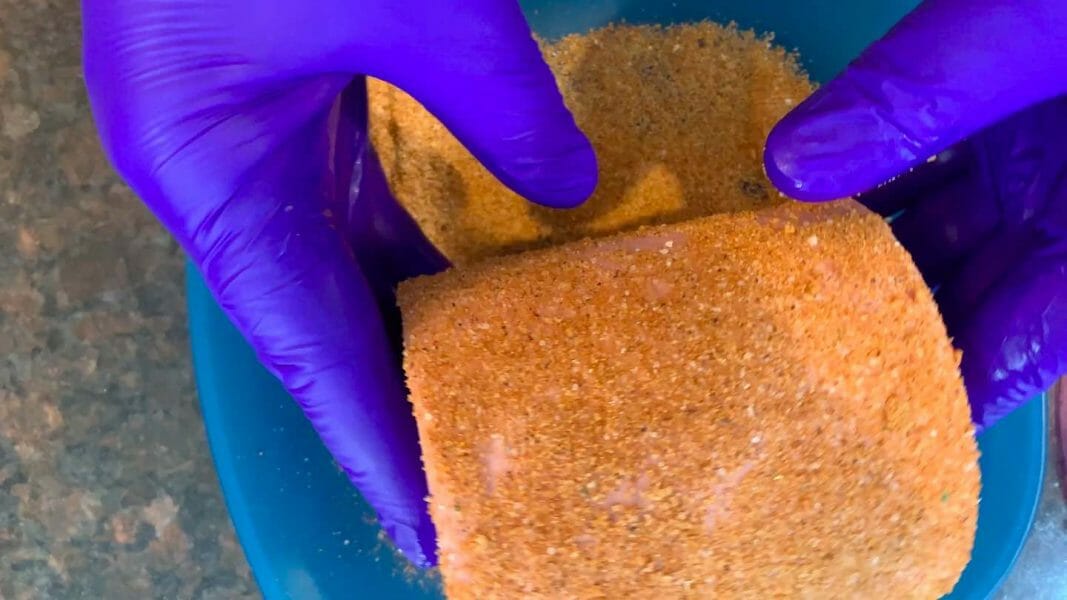 Place the bologna standing up on end on a hot grill around 300-350 degrees over indirect heat. We recommend smoking pecan wood.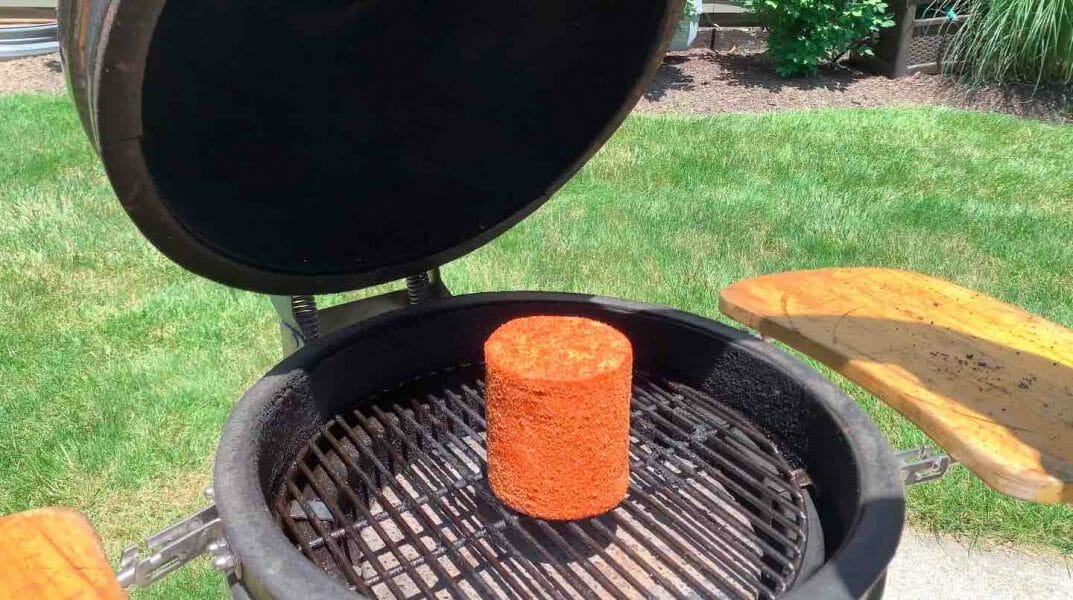 Smoke the bbq bologna chunk for about 45 minutes and then transfer it to a large sheet of heavy duty aluminum foil.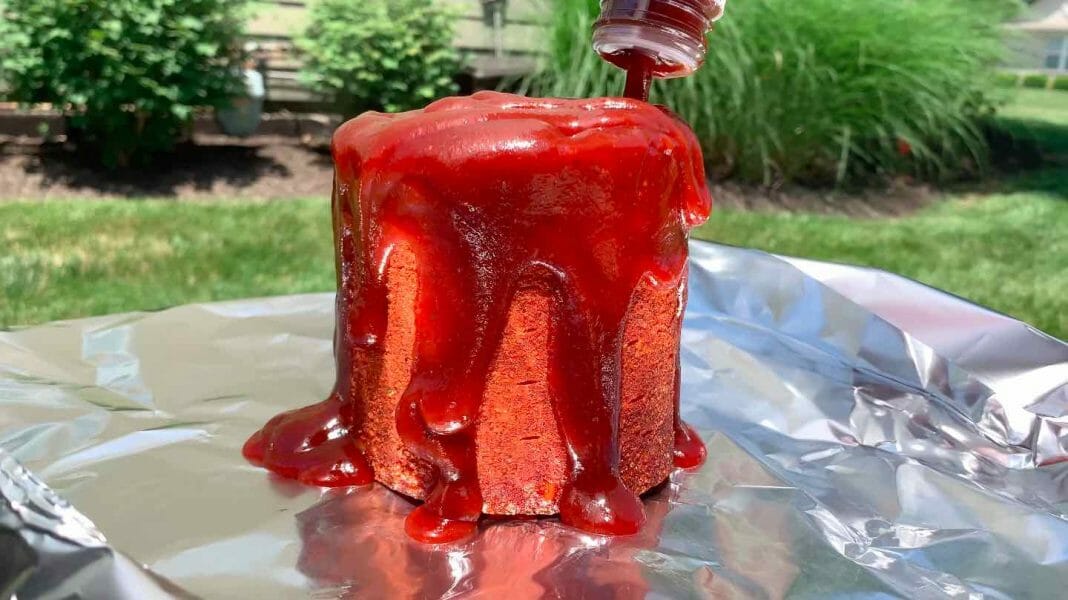 Glaze the smoked bologna with your favorite BBQ sauce and then loosely wrap up the foil to create a loose tent around the bologna. Return it to the smoker for another 45 minutes.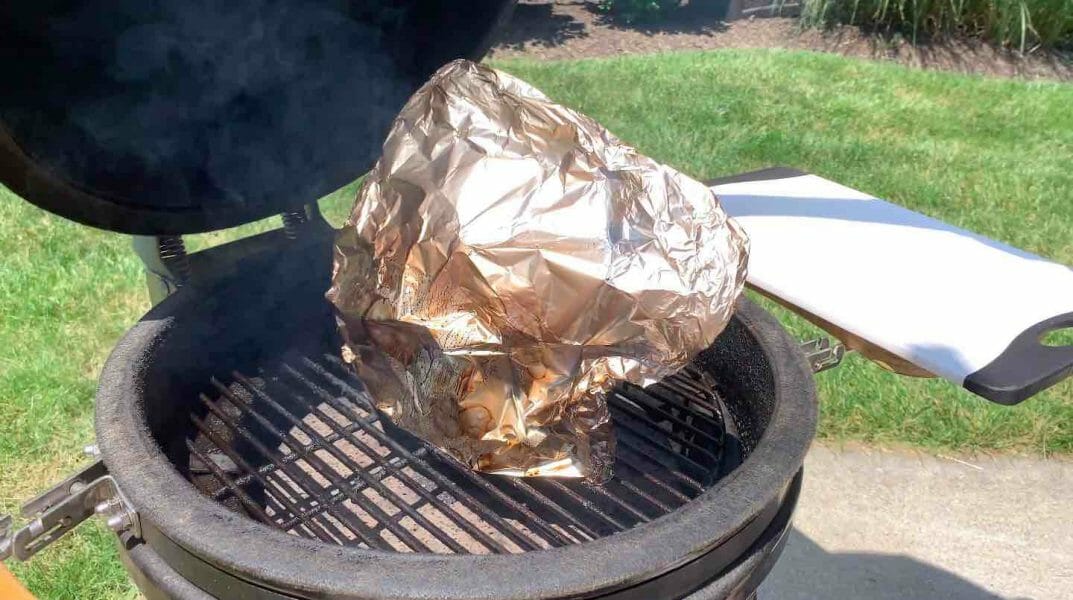 Carefully unwrap the BBQ bologna, slice it up, and enjoy!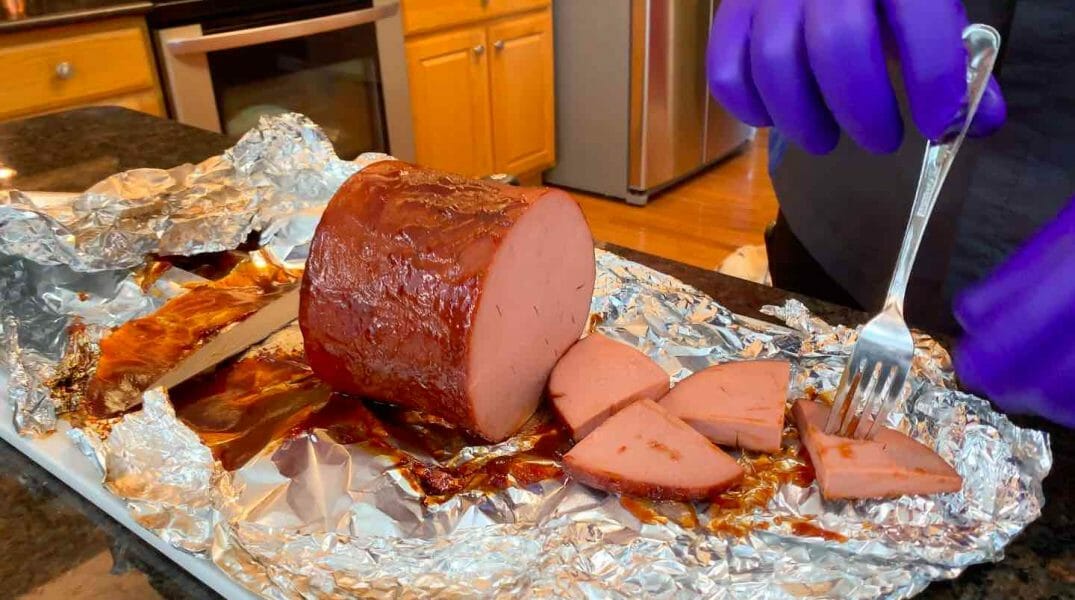 BBQ Bologna Tips
If you can't smoke this using indirect heat, this chunk of bologna can also be grilled much like you would a hot dog, turning and rotating it throughout the cook.
Ask your grocery store deli clerk for help getting this large chunk of bologna. Don't use pre-sliced. It won't be the same.
When poking holes in your bologna, be sure to use a knife with a very thin blade.
When wrapping your bbq sauced bologna chunk in foil, do your best to not let the foil touch the sides of the bologna and disrupt the glaze.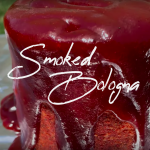 Print Recipe
Smoked Bologna
Our smoked barbecue bologna might just be the only way you'll ever want to eat bologna from now on!
Equipment
Smoker

aluminum foil

thin blade knife
Instructions
Unwrap the bologna chunk.

Use a very thin blade knife to poke holes through all the sides and edges of the bologna to allow barbecue flavors to seep inside throughout the cook.

Spread about ½ cup of your favorite barbecue rub on a plate and roll the bologna chunk around in it to fully coat all sides with rub.

Heat grill to about 300-350 degrees and add pecan wood to the fire.

Set bologna on the grill standing up on its end, using indirect heat to cook. If using direct heat, lay it down on its side and cook like a hot dog, periodically rolling it around to ensure even cooking on all sides.

After about 45 minutes, transfer bologna to a large sheet of heavy duty aluminum foil.

Coat the entire bologna with a good amount of your favorite barbecue sauce and fold the aluminum foil to create a tent, sealing the bologna inside.

Return the wrapped bologna to the grill for another hour.

Unwrap the bologna and slice to eat.
Video
Nutrition
Calories:
304
kcal
|
Carbohydrates:
20
g
|
Protein:
13
g
|
Fat:
19
g
|
Saturated Fat:
7
g
|
Cholesterol:
45
mg
|
Sodium:
973
mg
|
Potassium:
361
mg
|
Fiber:
1
g
|
Sugar:
12
g
|
Vitamin A:
376
IU
|
Vitamin C:
2
mg
|
Calcium:
170
mg
|
Iron:
5
mg